Is the Vegan Diet Right For You? How To Find A Way Of Eating That Helps You Feel Your Best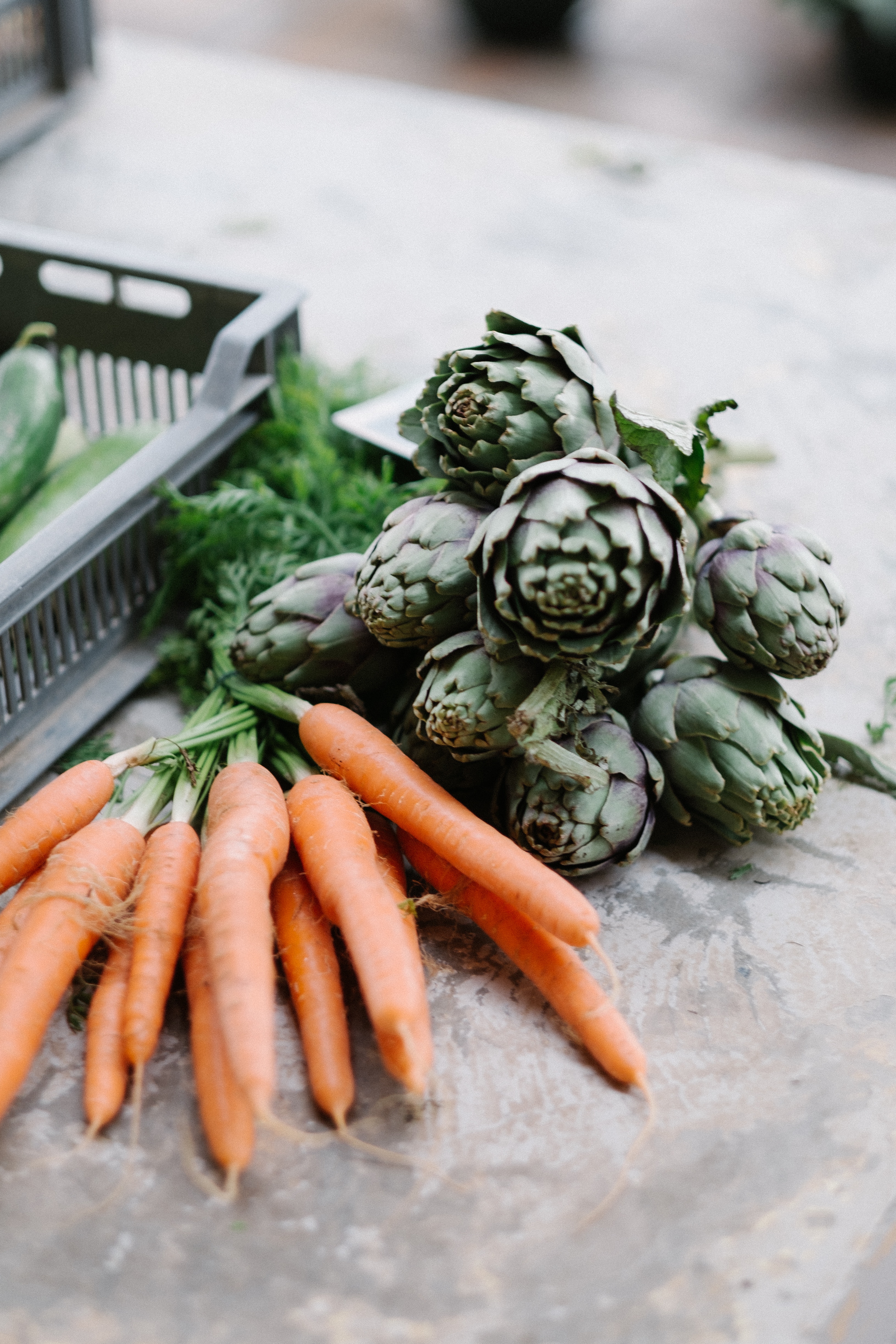 "This video had such a profound effect on my mentality about food. I've been following your workouts for a year and enrolled in your hurt foot coaching program. I have benefitted so much from your coaching and optimism. I've also been vegan for a few years, but lately have been going more for the processed foods. This is a good reminder of WHY i did it all in the first place; to feel good! I also love that you're speaking out against the extreme diet obsession this world has. I am officially going to be going pegan! Or at least more flexible and open ❤"  – Kelly R, Youtube subscriber.
"Dear Caroline,
I have been eating a mostly raw vegan diet, however I started having some cravings for chicken and fish. I am curious what your perspective is on plant based/vegan eating is?  I did some inner reflection and realized how inundated I have been with the extremist vegan message that shames eating meat as the worst thing you can do, basically makes me a murderer destroying the planet and my body. Therefore it felt important to get some external approval that it's OK for me to eat meat and I won't be a "bad person''. Have you ever attempted to be fully Vegan? How did you find out that your body does need animal protein? How did you find you where you were missing out on health without it? Sometimes I wonder if my body is missing out on anything vital on a vegan diet, or if it would do better with animal protein. I'm so confused and I don't know what is right for me. Any thoughts and advice would be so appreciated!!" 

– 
Megan C,
Strong Body coaching member
These are just a few of the many email questions and comments I've received from
Strong Body course students
and Youtube subscribers. I thought providing my answers in this space might support YOU in your journey and in eating to feel your best in life.
Part of the problem lies in the fact that there's an overwhelming surplus of conflicting information about just what "clean," "healthy" eating really means (If you've spent any time researching nutrition, or eating to build a better body, you know exactly what I'm talking about.). This information overload can leave us feeling confused, helpless, and completely out of touch with what's actually good for our bodies.
Because we want to feed ourselves correctly and build strong, healthy bodies that function as well as they look, we keep searching for the "right" answers. But in the end, many of us wind up more confused than ever and plagued by "analysis paralysis"—the feeling of powerlessness that comes from hearing so many conflicting messages about what (and how) we should or shouldn't eat.
It's easy to get so caught up in trying to eat "right" that we stop eating in a way that's right for us. Your body is constantly providing feedback. But, are you listening?
This is the result of nutrition insanity, and it's something many people with an interest in health and nutrition, have experienced. Even after all our research and experimentation, we are still left wondering, "What the heck should we eat, and how should we eat it?"
Is the Vegan Diet Right For You? Watch Now.
So back to your question, "whats the right diet for you?" Here's my best answer:
There is no one size fits all or perfect diet/fitness plan. EveryBODY's needs are different and will change over time with age, lifestyle, stress, hormones, environment, ability, etc.
Eating healthy a constant process of learning your unique needs and changing with them over time. Of practicing the art of LISTENING to your body and nourishing yourself what YOU need to feel your very best. And that is the hard part! Everybody wants an easy answer – a simple program to follow, a quick fix. But it doesn't work like that. There is no program out there that can tell you what you need or do your self-discovery work. You have the great opportunity (and privilege!) of learning your needs and choosing them every day. It's a never ending journey and isn't that the beauty in it all?
My health and fitness story has had many chapters and I continue to write a new one. I want to encourage you to keep writing yours! Never stop exploring. Keep an open mind. Be open to learning and changing with time. Keep being honest with yourself. Maybe in one stage of your life, your body feels better eating more carbohydrates or likes more cardio. Maybe in another stage in your life your body likes more strength or more rest. Maybe one chapter of your life you decide to incorporate animal protein and or eat more healthy fats. There are so many different ways to explore feeling good in your body and within yourself. I will help you do this in my Strong Body online course. 
Healthy eating is a never ending practice of trusting your body's cues and giving yourself what YOU need every day to feel your best. Keep up with the self love, self acceptance, self care, and self growth. Know that you are not in it alone – we are all here to support you and do it along side you. Be proud of yourself for all of your efforts.
It's time to drop the extremes, create LASTING lifestyle change, and feel good in your skin. I am here to help you find balance and peace of mind within your fitness, diet, and lifestyle. I'm excited to see my coaching students continue to discover balance through the
Strong Body Program
and look forward to helping the world live in positivity and health.
Are you ready to stop feeling crazy about food and start feeling good? Join us here.
Have you tried the vegan diet? What did your body think of it? Would love to hear your experiences below in the comments.
Cheers to you my friend,
Caroline
Other things to check out: