Healthy Cookie Dough Recipe. A High Protein Low Sugar Treat
A Healthy Cookie Dough recipe that couldn't be easier to make! Treat yourself to this high protein, low sugar, guilt free, clean eating remix on a classic dessert treat.
Did you love cookie dough as a kid?? I did too! My mom was famous for her homemade cookie recipe – it was always a party at my house after school when my mom was baking. We would huddle around her kitchen aid blender with empty spoons, just waiting to sneak in a scoop of freshly blended cookie dough. No wonder we were so hyper!
As a wellness coach, I've learned a lot about nutrition over the years and enjoy eating a real, whole food, nutrient rich diet. I love nourishing my body with foods that give me strength and energy. I teach these well rounded diet principals within my work and coaching programs. I choose to watch my sugar intake because I've learned it helps me feel my very best. Sugar creates inflammation in the body (not good for healing, recovery, or performance) as well as acts as a stimulant that can trigger an anxiety attack (or an energy crash). Not something I want in my life!
But I've also learned that healthy eating and enjoyable eating are not mutually exclusive. You CAN eat delicious food that tastes as good as it feels.
Substituting low sugar recipes like this Healthy Cookie Dough helps me honor my health while also allowing me to enjoy a delicious treat.
As Ive mentioned before, finding healthy alternatives to foods you LOVE and ENJOY is the absolute KEY to healthy eating or healthy weight success. Eating this Healthy cookie dough (instead of one that is loaded with fat, sugar, and excess calories), you get to love every bite, and not suffer the sugar headache that comes with it.
AND you get to bask in the glorious feeling of knowing you 1. just ate a LARGE serving of cookie dough and 2. you did NOT sacrifice your health or weight  goals! Win-win!
Watch me make this Healthy Cookie Dough below!
This recipe remix will allow you to indulge your sweet tooth without a sugar hangover. In fact, its so healthy you could even make it for breakfast. Seriously! Are you ready to find out whats in the mix to create this Healthy Cookie Dough treat?
WHITE BEANS!
Yes, thats right, I made all natural, Healthy Cookie Dough with a can of white beans and a few other magic things. Clean eating can taste amazing and fuel you with the power to feel your best. Read on to learn how to blend up this nutritious and delicious Healthy Cookie Dough dessert!
Healthy Cookie Dough Recipe (High Protein, Vegan, Low Sugar)
Ingredients:
Directions:
Drain and rinse beans. Put beans in Vitamix or Nutribullet blender.
Add vanilla extract, almond milk, salt, stevia, and protein powder to blender.
Shake to mix ingredients and then BLEND. If the mix is too thick of a consistency, add more almond milk or water so that the cookie dough doesn't stick to your blender.
Use a spoon to scoop cookie dough mix out of blender into bowl or tupperware.
Add toppings. Eat and be happy about life! I like to add nuts, gluten free oats, and Lilly's stevia sweetened chocolate chips.
Nutrition facts below for full recipe not including toppings.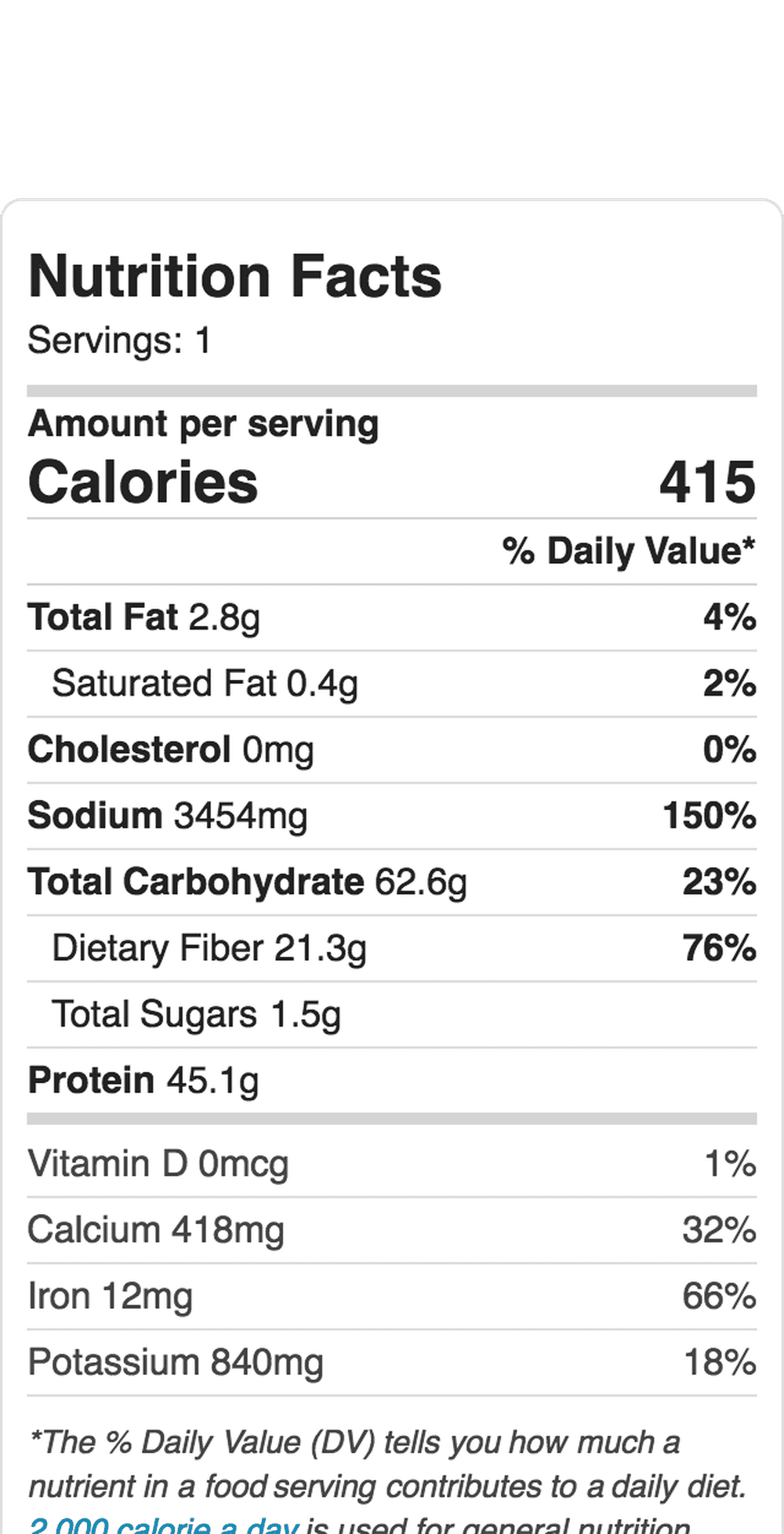 Thats IT! Seriously, this simple Healthy Cookie Dough recipe couldn't be easier to make. Next time you have a craving for something sweet, give your taste buds a satisfying indulgence with this Healthy Cookie Dough dessert. And remember: the sweet things in life are worth sharing with others! Pass along this recipe post to your friends who are trying to eat healthier – you can inspire someone to enjoy food that tastes as good as it feels.
Let me know if you try this recipe in the comments below. Here's to you, savoring all the fun flavors in life and feeling your very best.
Love,
Caroline
Other things to check out: