Mini Resistance Band Abs Workout for a Six Pack Stomach (FOLLOW ALONG 15 min)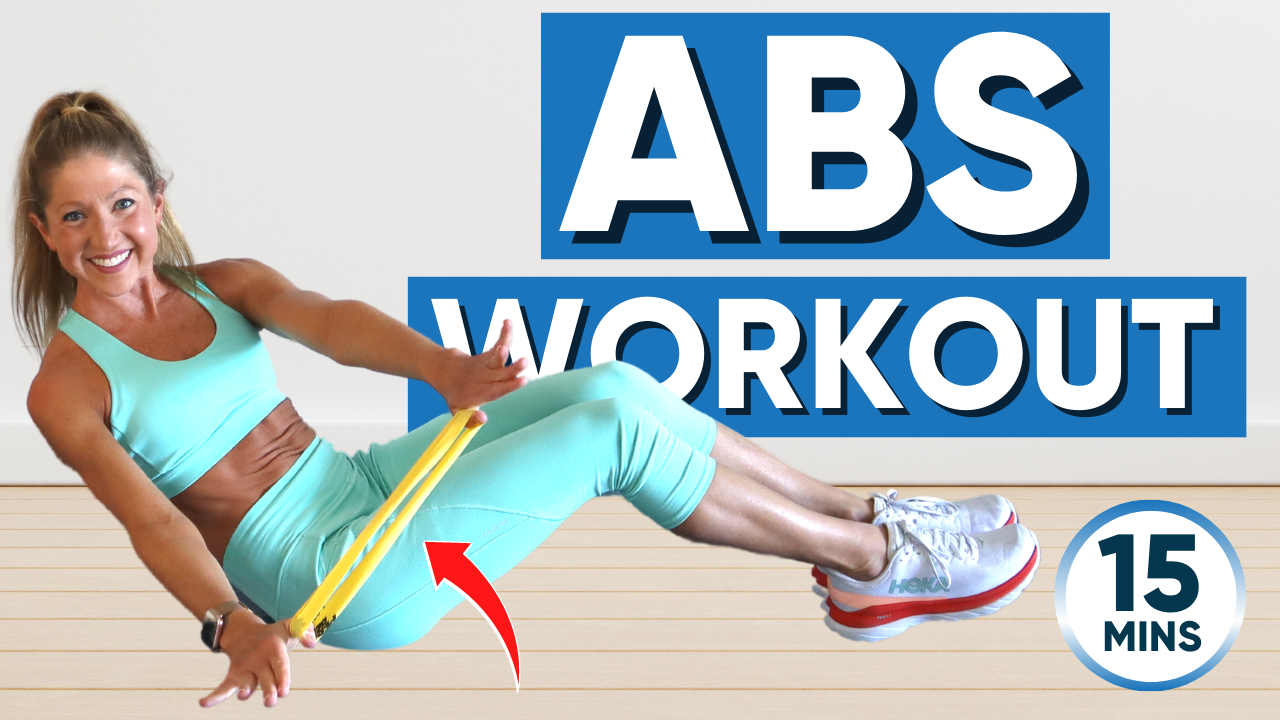 This 15 minute workout uses the mini loop band to strengthen, sculpt and tone your entire core, giving you a six pack stomach! Low impact workout with options for all fitness levels.
Tone, shape and sculpt stronger abs with this quick, at home lower body mini band workout! The mini bands are small continuously-looped bands that you can use to add resistance to your workout, engage the right muscles, enhance your performance, and reduce your risk for injury.
Get mini loop bands here: https://amzn.to/2OrtLwQ
This mini loop band 15 minute workout is designed in a progressive style format. You'll have three blocks of work. In each block of work there are 6 exercises. The exercises in each block of work are almost identical, however they get harder as we go on. If you ever dont feel comfortable with the progression of an exercise, you can go back to the version of the move we started with. But trust me, if you give me your best, you'll feel ready to try the more advanced move by the time we've gotten to it!
Do this video 1-2 times per week. You can perform these lower body mini loop band exercises to build strength, improve flexibility, and prevent injury. But to really see lasting positive changes, you want to follow a structured fitness program like my follow along Patreon monthly fitness calendar. Ill tell you what to do every day to prevent injury and make positive progress. Join us here: https://www.patreon.com/carolinejordanfitness/membership to get started!
Ready to start a fire in your ab muscles? Meet me on your mat, grab your mini band, and lets GO!
Mini Resistance Band Abs Workout for a Six Pack Stomach (FOLLOW ALONG 15 min)
If you like this video, please hit the LIKE button and SHARE with a friend or tag me on social media @carolinejordanfitness . And if you enjoy and benefit from the video content, please consider becoming a PATREON at https://www.patreon.com/carolinejordanfitness or making a one time donation at: https://www.paypal.me/CarolineJordanUS
Venmo : @carolinejordanfitness so that I can continue to create more feel good fitness content for you for years to come!
In health,
Caroline
Other things to check out: