Quarantine Workout for Beginner (No Equipment)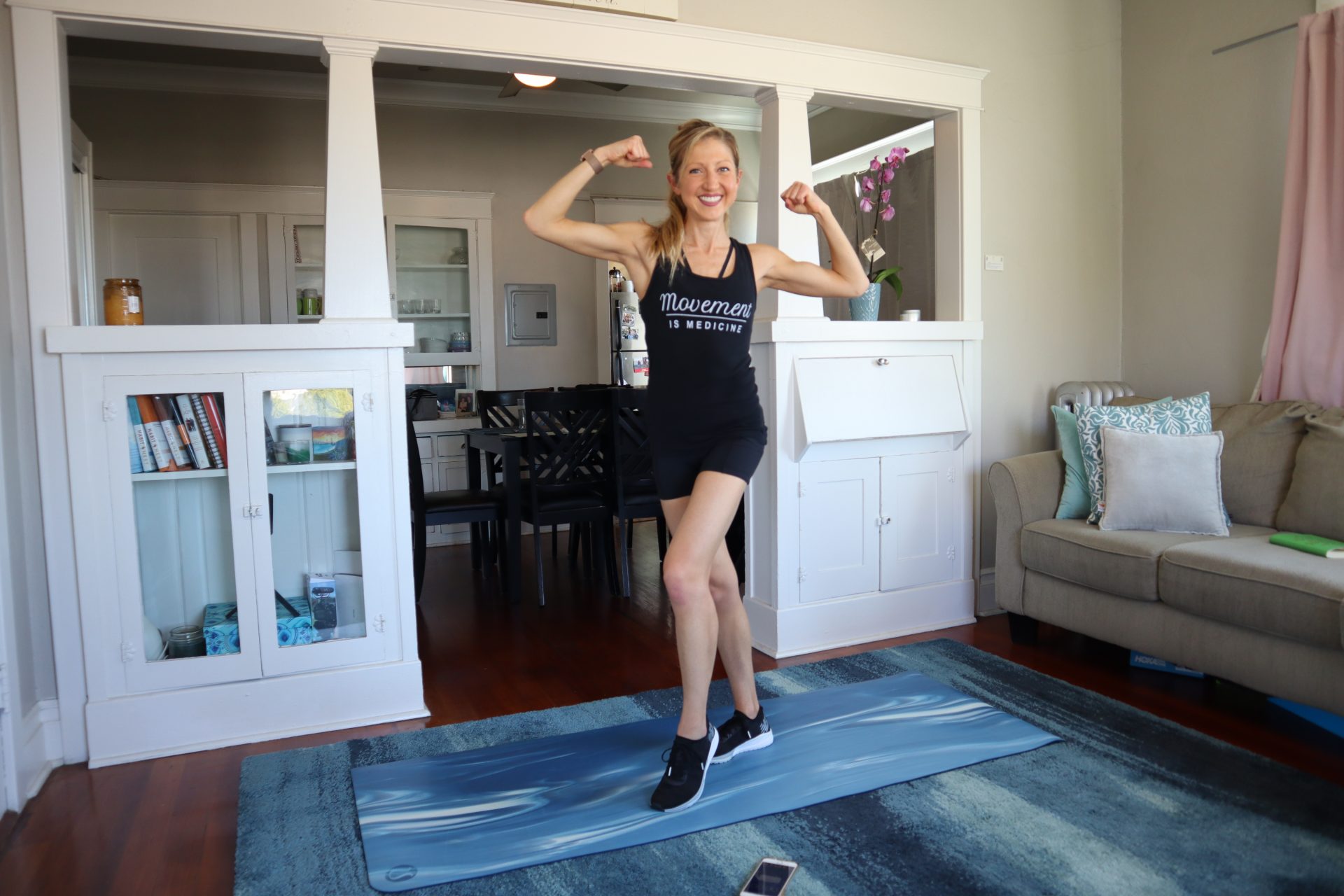 Staying safe at home? This quarantine workout will keep you moving and feeling positive.
Regular exercise is key to living a positive life, and I am here to help you master the fundamentals at home. Not to mention If there was ever a time to start releasing endorphins to boost your mood, it's now when you are in Quarantine! If you're feeling lost because you can't get to the gym or studio, you can still get a good sweat right at home with no equipment at all. This is a 15-minute workout designed for beginners, but anyone will benefit from this full-body sweat session. I will teach you the moves and the modifications you need to build fitness and great form. This quarantine workout includes body weight cardio and strength exercises to help you build better posture, performance, and health. Done consistently, this routine will allow you to live a strong life. Best of all, you don't need any fancy equipment for this workout. Press play, and let's get started!
As always, please check with your doctor or physical therapist before starting this or any exercise routine. Honor your body, move mindfully and stop if you feel any pain.
Quarantine Workout for Beginner (No Equipment) Exercises
Exercises:
modified jumping jacks
plank walk outs
Chair pose squat with back flys
Step touch with chest squeeze
Plank up downs
Knee Tap with crunch
Plie Squat
Superman
Bear crawl hold
Heel taps for abs
Bridge
Victory V sit
Ready to get moving? Press play on the video below and lets use movement as medicine!
Quarantine Workout for Beginner (No Equipment) Video
GREAT job with that workout! How do you feel?! Im so proud of you for making time for yourself and your health. I hope this quarantine workout is one that you come back to again and again to feel your very best.
Want more? check out my Full length, downloadable workout videos here.
If you like this video, please hit the LIKE button and SHARE with a friend. And if you enjoy and benefit from the video content, please consider donating to the channel to help it continue to create more feel good fitness videos just for you. DONATE HERE or on Venmo @carolinejordanfitness
Till next time my friends, keep smiling and sweating!
Caroline
Contact me for virtual coaching and we can do personalized workouts together on your own schedule 😉
Other things to check out: