Helpful Tips For Healing Sesamoid Injuries. Here's What Worked For Me.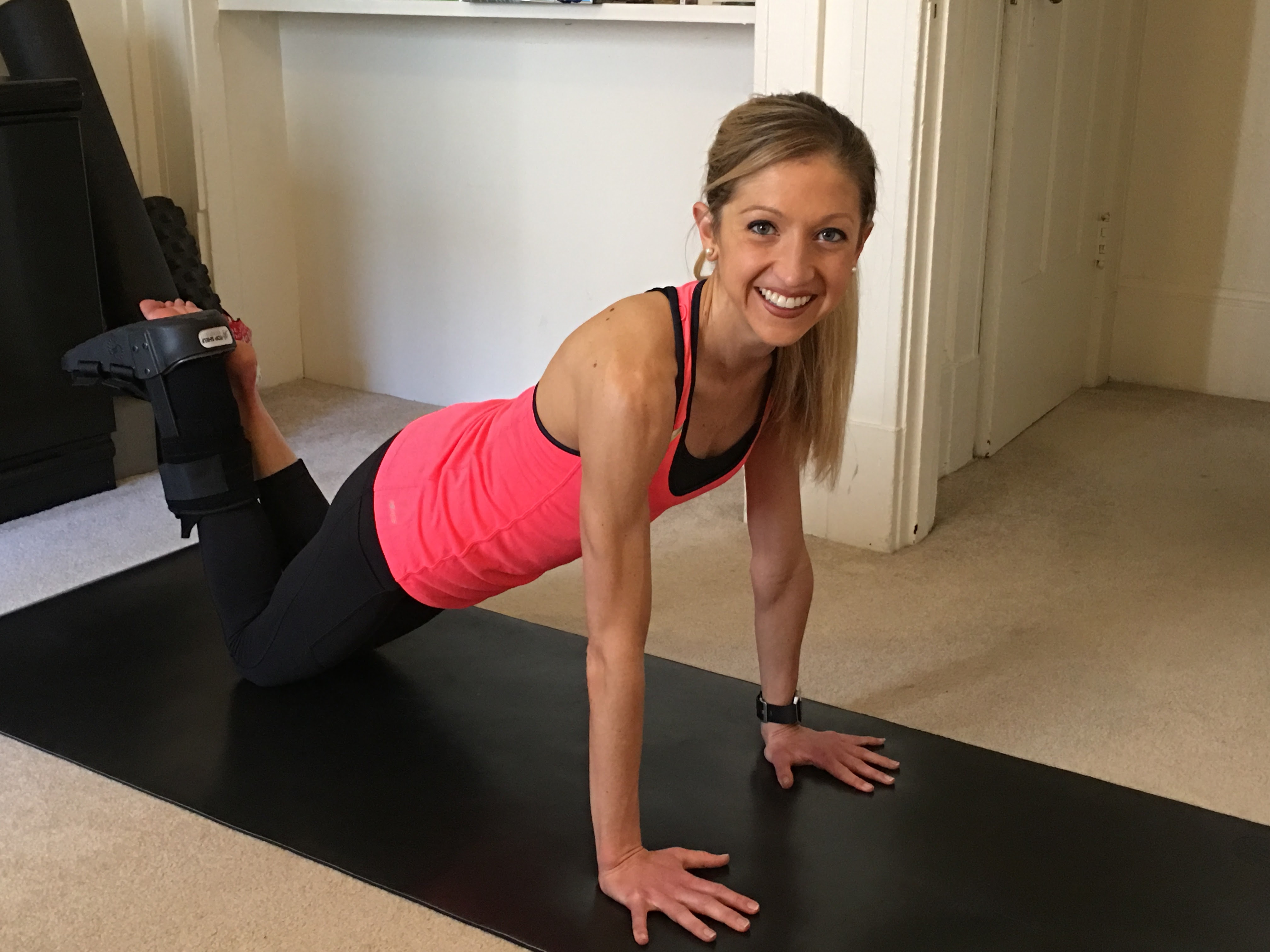 No foot injury is a good injury, but a Sesamoid Injury can be one of the worst! It has one of the longest recovery timelines and often people never recover properly. Here's my story on dealing with a painful Sesamoid Injury and helpful tips that worked for me. This is based off of my own personal experience and is not medical advice. As always, check with your doctor before making any health changes. I hope this post serves you in having healthy feet and living an active life.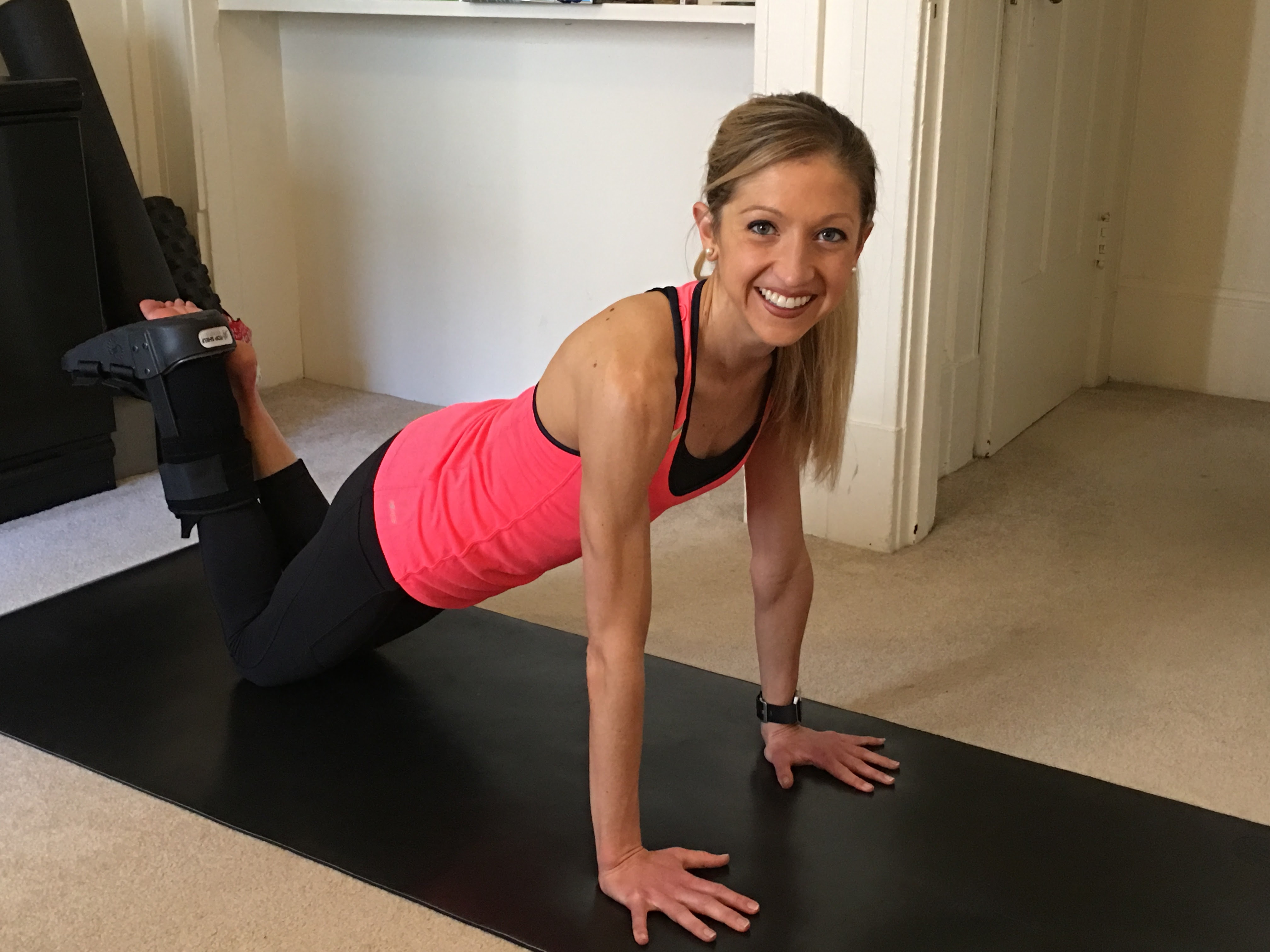 Did this post HELP you in healing??? Consider donating to support this work
STAY IN SHAPE WHILE YOU HEAL FROM A SESAMOID INJURY with my FULL Hurt Foot Fitness Coaching Program or virtual fitness coaching. I want to help you keep you fit, sane, and positive. Many of my clients and members RECOVER. Join us and successfully heal – links below 🙂 
Hurt Foot Fitness Coaching Program
Hip and Hamstring healing e-book
In this post, I share my story in dealing with a painful, frustrating Sesamoid Injury and share suggestions that helped me heal. PLEASE ALSO READ: Sesamoid Injury Recovery Update 2017 for more insight and guidance to help in your healing!! 
My Story On How I got a Sesamoid Injury
I was a dancer and athlete my entire life. I majored in Dance at UCDavis and taught fitness throughout highschool and college. I was always moving with no serious injuries or anything that sidelined me for longer than a few days. I never had foot pain or foot problems. Then at age 31, one day I noticed the ball of my foot hurt. I thought it was strange and decided to foam roll my foot on a golf ball to try and work out the kinks (because typically foam rolling the feet always helps!). The next day, I couldn't walk. The ball of my foot felt hot, painful, and swollen. I had no idea what had happened, but I knew it wasn't good. I went to the doctor and they told me I had a Sesamoid Injury. The first doctor I saw advised me to wait on getting an xray, they said I had only bruised my Sesamoid. I was put in a boot and told to lay off of my foot. Three months later, I had no progress, so I decided to get an xray. The xray showed an "oncult" fracture in my medial sesamoid.  I followed the same steps: lay off the Sesamoid as much as possible. Six months later, a physical therapist told me to start doing barefoot exercises to help with the pain. I followed this plan, thinking it was helping, but it was only causing inflammation. It wasn't until 8 months into the injury I found a doctor that really understood Sesamoid Injuries. She put me in stiff shoes with a orthotic custom fit for my foot (and with a cut out for my sesamoid). Within weeks, I had made incredible progress and wasn't experiencing pain. From there, I started working with a Physical Therapist at San Francisco Crossfit, who knew how to help people heal from Sesamoid Injuries. We did conditioning workouts to help me strengthen all of the areas around my foot without putting pressure on the injury. This was incredibly valuable in helping me return to movement and restore my body. Once the foot was pain free, we gradually started to introduce loading the big toe joint and bending the foot into workouts. A year later, I am 98% pain free in my foot. I haven't returned to wearing high heels or running, but I am confident within time I will be able to mindfully try both. One of the hardest things for me in this process was the lack of information on healing Sesamoid Injury. If you google Sesamoid Injury, the results are so disheartening and traumatizing. Hence the motivation to write this post and share my story with you. If you are dealing with a Sesamoid Injury, I hope the below gives you insight and helps you along your healing journey. First let's talk about Sesamoids and understand the important role they play in the body.
In this video I share my experience in dealing with a Sesamoid Injury and healing suggestions that worked for me
Sesamoid Foot Injury. Here's What Worked for Me In Healing.
What the heck are sesamoids?
A sesamoid is a bone embedded in a tendon. Sesamoids are found in several joints in the body. In the normal foot, the sesamoids are two jelly bean-sized bones located in the ball of the foot, beneath the big toe joint. The sesamoids act as a pulley for tendons, their primary function is to help raise and lower the big toe with each step (allowing you to push off your foot when you walk, run, dance, or jump).  The sesamoids also serve as a weight bearing surface for the first metatarsal bone (the long bone connected to the big toe), absorbing the weight placed on the ball of the foot when walking, running and jumping.
Sesamoid injuries can involve the bones, tendons and/or surrounding tissue in the joint. They are common with activities requiring increased pressure on the ball of the foot, like running, basketball, football, golf, tennis and ballet. People with high arches or flexible feet are at risk for developing sesamoid problems. High-heeled shoes can also be a contributing factor.
Lucky for me, I did ALL of the above before my injury: running, dancing, jumping, and high heel shoe wearing with high arches and flexible feet. I was a prime candidate for a Sesamoid Injury. 
What are the symptoms of a Sesamoid Injury?
Pain is focused under the big toe on the ball of the foot. With sesamoiditis, pain may develop gradually, whereas with a fracture, the pain will be immediate. For me, I literally couldn't walk with my injury. It was too painful.
Swelling and bruising may or may not be present.
There may be difficulty and pain when bending and straightening the big toe.
Sesamoid Injury Healing Suggestions
Because the sesamoid bones are weight bearing, they are incredibly tough to heal. We are always using our feet, and the only break they get to repair & heal is while we sleep. But DONT get discouraged! You can heal from a Sesamoid Injury! You just have to be patient, smart, and have the right team of professionals to work with. I have found some ways to help in healing from a Sesamoid Injury and want to share them with you. But first, before we get into what has worked and is currently working for me, you should know a few things:
I am not a doctor. This is all based on my personal experience and research. Please LISTEN to your body, do your own research and investigating. These are just tips that will hopefully give you some insight and healing.
To completely heal, you MUST be diligent and take healing seriously the entire time. You have to become more stubborn than the injury itself.
A few thoughts on healing Sesamoid Injury based off my personal story:
Initial stage of Healing a Sesamoid Injury:
Find a REAL doctor who knows about Sesamoid injuries. Since the Sesamoid Injury is a rare injury, many doctors dont know how to properly treat it. I was asked several times by physical therapy clinics how to SPELL Sesamoid (not a good sign!)! Many people havent heard of Sesamoid Injuries and if they have, dont have the right experience to work with you. Make sure the professionals you choose have had success helping patients in coming back from Sesamoid injuries. I wasted a lot of time with the wrong doctors and bad medical advice. It made my recovery a much longer process.

OFFLOAD. You have to get off the Sesamoid Injury as much as possible to get it to heal. Keep your foot stiff and immobile. Use a boot and try not to walk or bend the foot. I know if you are active, this can feel like a death sentence. But just DO IT. Use my Hurt Foot Workouts to help you keep your body and mind moving while you give your foot a break. 
Never walk barefoot. I had a pair of shoes for home and a pair of shoes for outside of the home. You don't want to be walking around barefoot and putting pressure on the Sesamoid Injury (or running the risk of bending your foot – which causes pain).

Use cut out orthotics that allow the Sesamoid bone to float. 

Focus getting the inflammation down. I took daily epsom salt baths and used supplements like Arnica . I include my full list of food supplements in My Hurt Foot Fitness Program. 
All exercise should not use your foot. Again, I included all of the safe exercises, workouts and routines in My Hurt Foot Fitness Program. It can be done safely while you heal. 
Coming back into movement after a Sesamoid Injury 
Start physical therapy ASAP. This has helped me tremendously. There is no way I would have made the progress I have without it.

Find a supportive shoe with a wide toe box.

I used the Altra Running shoes. I bought 3 pairs (one to wear at home, outside, and travel). I've heard some Sesamoid Injury folks respond well to the Hoka shoes, but these didnt work for me. 

Once the injury is stabilized & under control enough to move a bit, get into the pool. It brings down inflammation, increases circulation which flushes out the sesamoid area, helps with range of motion and you feel amazing. Just be super careful when you push off the wall, or do no walls to not place the injury at risk. I swim 30 minutes about 3-4 times a week.

For me, spinning/indoor cycling was a great workout that didnt place excess pressure on my foot. The stiff sole of the cycling cleat kept my foot and big toe joint from bending. My good foot doctor even told me that the spin cleat was ideal to protect my toe! I put a J pad cushion in the cleat to help offload the sesamoid even more. But again: listen to your body and if spinning is too much for you, dont do it.

Do Strength training! You must re-condition your body. Perform strength training without bending the foot. Squats, dead lifts, hip bridges, exercises that allow you to strengthen your hips, butt, legs, core, and more without bending the foot or putting excess stress on the Sesamoid. You are strengthening all of the areas AROUND your foot to help you come back to full health. Avoid lunges, planks, or anything that bends your foot. 

Once the bone has healed, you want to SLOWLY transition back into loading the foot. You will have to carefully start to load the foot. This needs to be done properly and only a little bit at a time.
How To Heal from a Sesamoid Injury and Still Exercise
What the Sesamoid Injury Has Taught Me
To not take movement for granted. I am so much more grateful for any activities I can do. Every day I wake up healthy I say thank you.
That you don't have to run (or jump!) to be in great shape. You can maintain your fitness with a foot injury. I share my secrets here. 
That there is so much to love about life outside of exercise! I found other hobbies and things that I loved that didn't involve my body.
That the body changes over time. One day my body wont be able to do all of the things that it used to do. So it's important to strengthen other parts of myself – because no matter how your body changes YOU are still YOU inside.
That the world keeps spinning. Life goes ON. You have to find ways to be happy even with your foot injury. Accept, deal, and heal. Find the good in life and BE HAPPY!
Want MORE? Here are a few answers to your Sesamoid Questions:
Have you dealt with a Sesamoid Injury? What has worked for you? Let me know in the comments below.
If you are dealing with a painful foot injury right now, I know how you feel and my heart goes out to you! I hope this post is helpful for you and I want you to know: you are not alone. You will get through this and be stronger because of it. I am here to support you in having healthy, happy feet for life. Looking forward to sharing some satisfying steps and foot success with you online and off.
Love,
Caroline
Are you feeling lost, stuck, or unhealthy? Get the coaching you need to succeed. Contact me at: carolinejordanfitness@gmail.com
STAY IN SHAPE WHILE YOU HEAL FROM A SESAMOID INJURY with my FULL Hurt Foot Fitness Coaching Program. Designed to keep you fit, sane, and positive.
Other Things To Check Out:
Want more information on healing Sesamoid Injuries? Check out this Sesamoid Injury Playlist: