Chair Aerobics Dance Workout Video. 20 Minutes At Home Fitness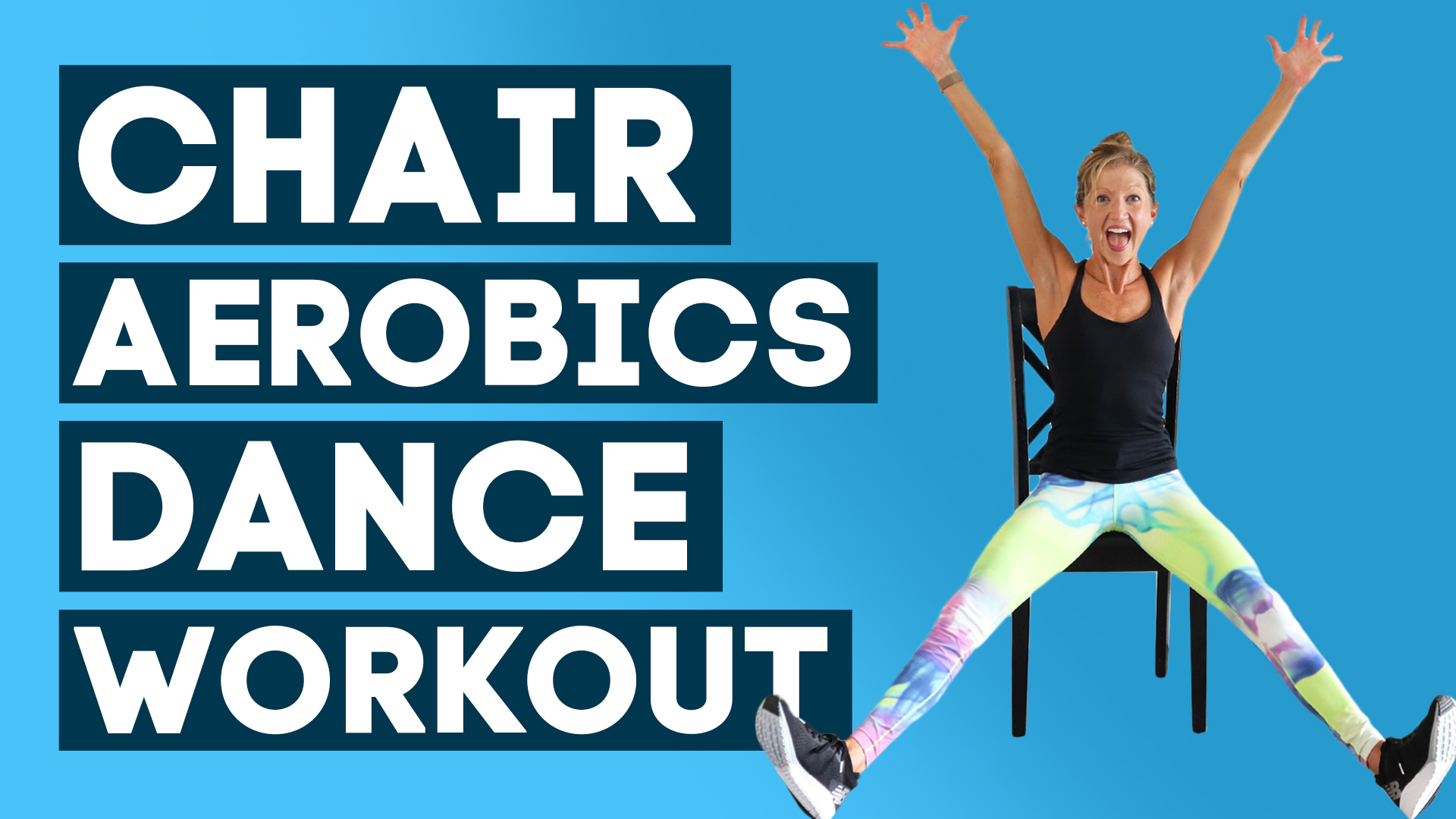 Oh man I had the BEST time filming this chair aerobics dance workout for you! It might just be my favorite chair workout to-date. Special thanks to the Caroline Jordan Fitness Patreon members who have helped donate to make this chair aerobics dance workout possible!
If you enjoy my seated fitness classes, I'm positive you'll love this fun dance inspired video. I designed this chair dance workout to move at a steady pace to help you sustain a consistently aerobic heart rate. Because of the upbeat tempo, this chair aerobics dance workout is a little more challenging than some of my others on the YouTube channel. But that is what makes it great – the effort! I want you to push your fitness to NEW heights and reap all the incredible mental + physical benefits that come with it.
During this chair dance aerobics class expect to:
Calorie Burn- I'll get you to move, ignite your metabolism, and burn calories. We use multiple different movement series to strengthen our core, legs, and arms, all while sitting.
Have Fun- We always have fun in my classes online right? Remember, smiling is very advanced 😉
Accelerate Heart Rate- I'll get your heart working in order to increase blood flow, improve circulation and strengthen your heart. This is a great way to get your body properly working harder to improve cardiovascular health.
Increase Strength & Stamina – You may notice Youtube subscribers make comments about how much stronger they have gotten from consistently doing my chair aerobics workouts online
Reap the mental and physical benefits – Movement IS Medicine for health inside and out. Gain energy and positivity for life!
Chair Dance Aerobics benefits:
low impact
incredible cardio
easy to do at home
fun and positive
great for all ages and abilities
and so much more….
Ready to get started? Press play on the chair dance aerobics video below
Chair Aerobics Dance Workout Video. 20 Minutes At Home Fitness
If you like this video, please hit the LIKE button and SHARE with a friend or tag me on social media @carolinejordanfitness . And if you enjoy and benefit from the video content, please consider becoming a PATREON at https://www.patreon.com/carolinejordanfitness or making a one time donation at: https://www.paypal.me/CarolineJordanUS
Venmo : @carolinejordanfitness so that I can continue to create more feel good fitness content for you for years to come!
Remember no matter what, every day life gives you a chance to kick butt. Love sweating with you, keep up the good work!
In health,
Caroline
Other things to check out: