Diabetes Exercise Level 1: At Home Workout To Control Diabetes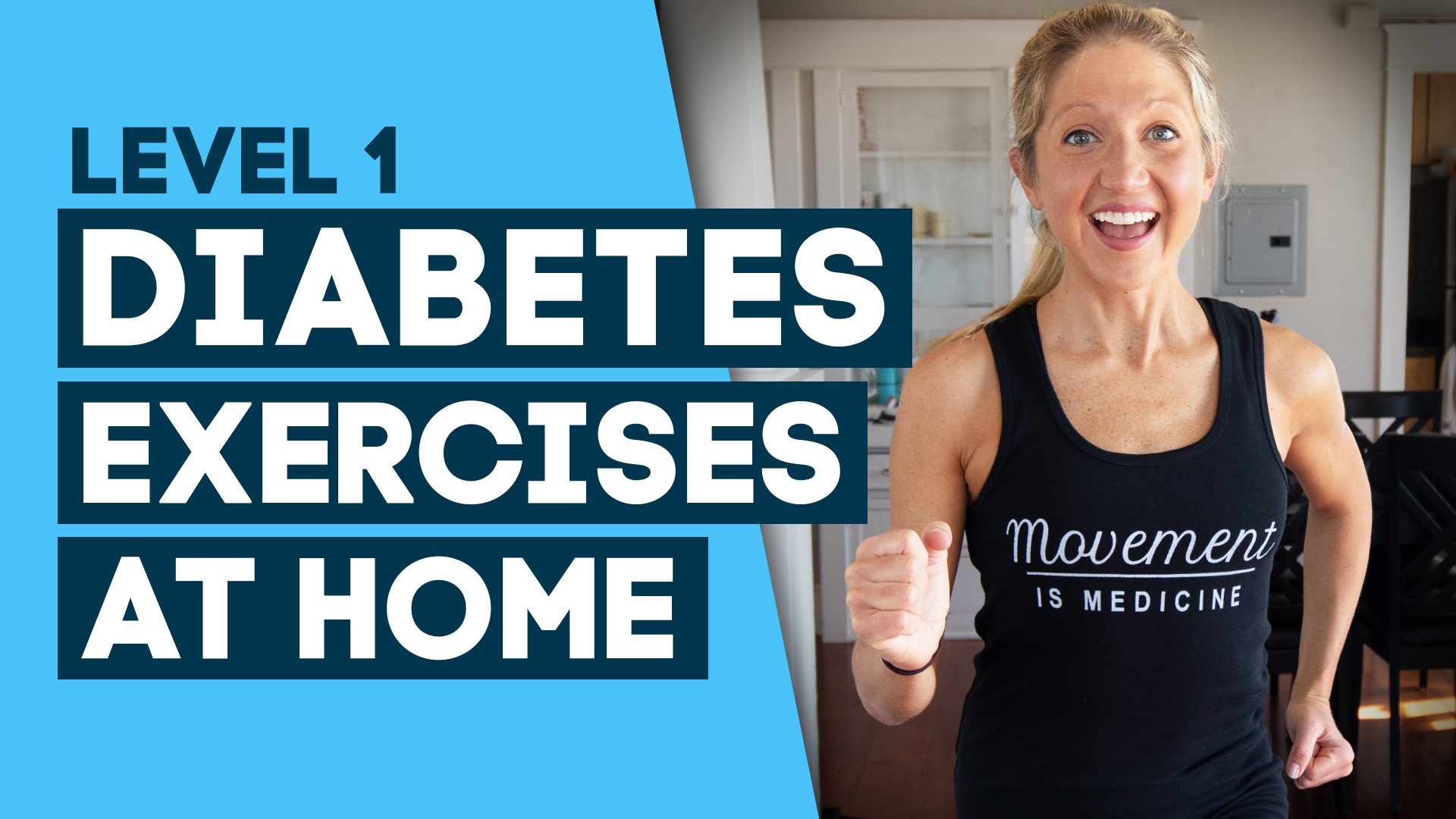 This Diabetes Exercise Level 1 video will help you get an at home workout that will aid in controlling diabetes symptoms. For more diabetes home workouts, check out this playlist of Diabetes at home workouts.  Diabetes exercises are an important part of your diabetes management plan, and you can do them without leaving your home. Here's a home-based diabetes fitness video routine that doesn't require a gym membership, fancy workout clothes, or expensive equipment.
Get even more relief from diabetic neuropathy with NeuroOne: a topical treatment scientifically proven to aid in the relief of diabetic foot pain
A topical lotion that supports peripheral nerve function. Formulated with L-Arginine to stimulate optimum nerve health.

A quick and effective nutrient delivery system to address numbness, pain and tingling in the feet and hands.

Easy to apply with a compact, easy-to-pump bottle that contains a full 100 ml (3.4 fluid ounces).

Cruelty-free, fragrance-free, paraben-free. Essential ingredients are purified to U.S. pharmacopeia and/or natural formulary standards.

Contains Aloe Vera, leaving the skin soft and smooth and Vitamin B-12 (Cobalamin) for nerve health.
As always check with your doctor and make sure to get your doctor's permission before starting with these diabetes exercises at home. Let them know that you want to do these diabetes exercises at home, they can make sure you're ready for it. This video and article does not replace medical advice.
If you're new to working out, start slowly. Check your blood sugar before, during, and after exercise — especially if you're trying something new — to determine how it impacts your blood sugar levels. And keep a snack nearby in case your blood sugar drops.
Consistency is the KEY to seeing benefits from your diabetes exercise level 1 workout. Try to do this 10 minute video most days of the week. You can add additional fitness into your day (like strength training and walking!) as you build endurance and health. They key to sticking to your diabetes exercises is to make your workouts fun, appealing, and easy to start. All you have to do is press play to get moving and see results! I hope this diabetes exercise level 1 video helps you manage your diabetes and live well.
Diabetes Exercise Level 1 video exercises
Side body reach
arm jumping jacks
backstroke
leg swings with chair
hamstring curls with chair
lateral raise with chair
squats with chair
toe taps with chair
side step with arm pull
side step with heel pull
side step with arm reach overhead
forward kick
knee raise with arm raise
lateral boxing
skaters
Diabetes Exercise Level 1 video routine
How do you feel after those diabetes exercises? Let me know in the comments below. Please consider pressing "SUBSCRIBE" and "LIKE", your support helps the channel grow so I can make more videos to help you!
Need more diabetes exercise level 1 videos? Check out these videos:
I hope this diabetes exercise level 1 was fun and helpful for you! Keep up the good work and Ill see you for another great workout soon.
Caroline
Need more help with diabetes management? Contact me for health coaching – lets get you feeling better now!