Foot Pain Exercises. Foot Pain Relief Routine.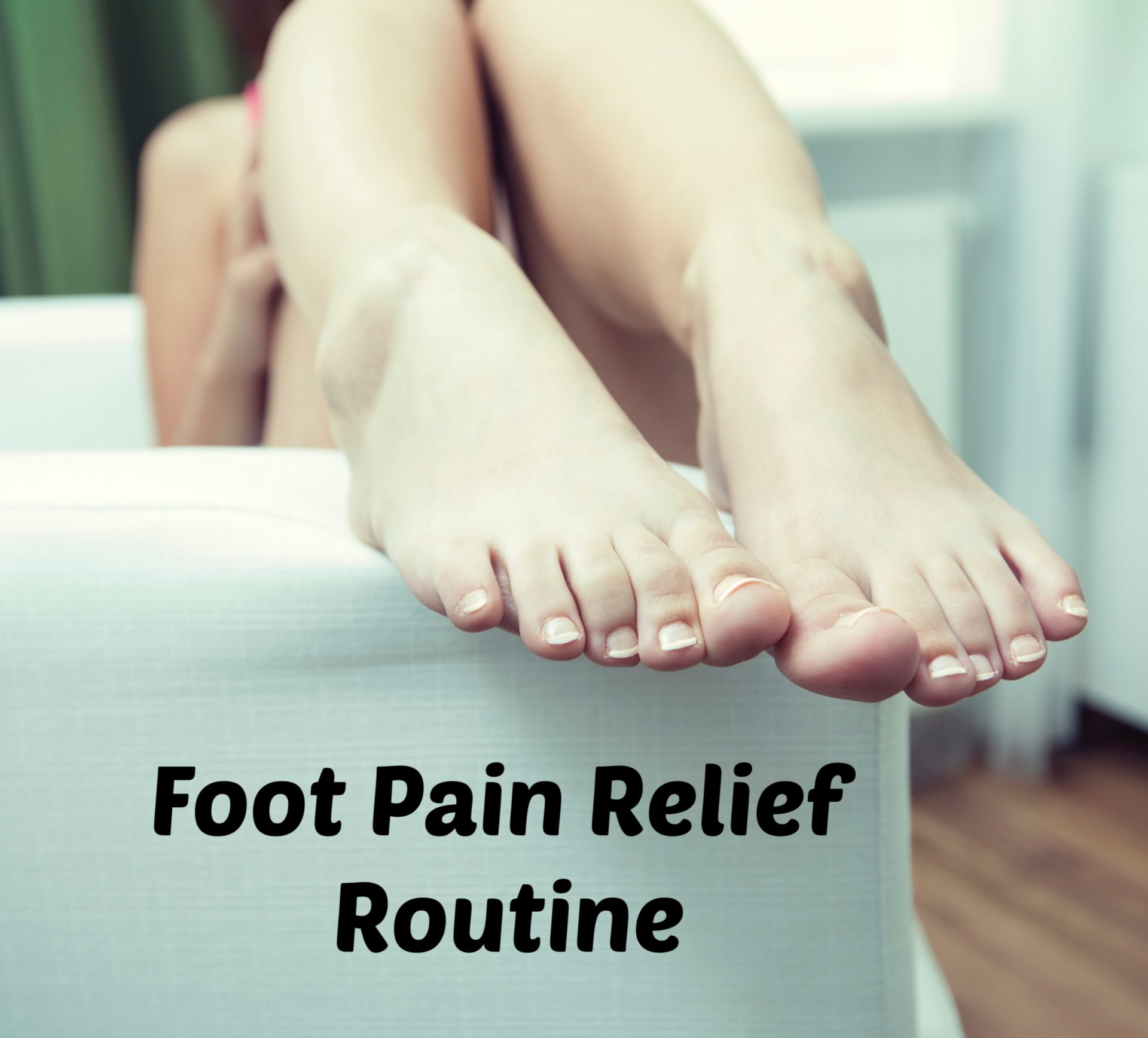 Foot pain is a part of healing when recovering from a foot or ankle injury. Sometimes foot pain can be so debilitating, scary and frustrating. When you feel pain you don't know if you hurt yourself more, over did it in a workout, or just are having an off day. Heres the best way to handle foot pain when healing and to manage flare ups to better relieve injury symptoms.
Hurt Foot Fitness Coaching Program
Hip and Hamstring healing e-book
Full length, downloadable workout videos here. 
You can also contact me for virtual coaching and then we can do workouts together on your own schedule 😉
Have you ever dealt with foot pain? UGH not fun. I know how scary foot pain feels and how much it prevents you from living the life you love. As an injury recovery coach I work with my clients to manage and treat foot pain. When you are healing or dealing with a foot problem, pain is part of the program. But learning simple ways to manage and reduce foot pain can be powerful. In this article I am going to share with you simple ways you can reduce foot pain and exercises you can do to feel better.
Do you have foot pain?
Foot pain can cause a range of symptoms, including:
soreness
dull ache
swelling
limping
You don't normally need to see a healthcare professional. New onset or flare-up of a longstanding foot problem should begin to settle within 6 weeks with the proper exercises and treatment.
What causes foot pain and foot problems?
Foot problems are fairly common and can be caused by injury or normal wear and tear. It may also be due to a flare-up of an existing problem or if you are healing from an injury.
As you get older, normal wear and tear can cause your foot pain to flare-up now and again. Sometimes you overexert your foot and it causes too much stress resulting in pain. Other times you experience pain due to change in weather or lifestyle.  Sometimes pain happens for no reason. We look at all of the factors that can contribute to foot pain in my Hurt Foot Fitness Coaching Program so that members can eliminate these causes of pain as much as possible. This helps because then they have LESS foot problems!
What Can You Do For Foot Pain
If you are healing from a foot injury, you should first join a coached program like the Hurt Foot Fitness Coaching Program. This program will put you on the fast track towards doing EVERYTHING you can to get rid of foot pain and get your active lifestyle back. It will help you maintain a consistent, balanced exercise routine that is customized specifically for foot pain in addition to working with a coach and support community that will guide you through the healing process. The program will help you with diet, stress, lifestyle, and healthy living specifically for foot pain. Joining the Hurt Foot Fitness Coaching Program is essential if you want to get rid of foot pain and find SAFE injury friendly workouts. The Hurt Foot Fitness Coaching Program is appropriate for all injuries and abilities, we have members from ages 14-75 years old and people healing from plantar fasciitis, Achilles Tendonitis, fractures, surgeries, or dealing with health conditions that prevent them from doing weight bearing exercise.  Learn more about the Hurt Foot Fitness Coaching Program here.
Keeping active is an essential part of your treatment and recovery from foot pain. Foot pain is an inevitable part of the process of healing. However if you have the right management plan and the right exercises, you can reduce foot pain symptoms and have less pain in your life.
Being physically active with the right foot pain exercises can:
prevent a recurrence of the problem
help you to maintain your current levels of fitness – even if you have to modify what you normally do, any activity is better than none.
keep your other muscles and joints strong and flexible
help you aim for a healthy body weight
boost circulation
help in healing
Foot Pain Routine Exercises
Done properly, the exercises below significantly reduce foot pain. Move through the routine with proper form and body awareness. Modify or substitute exercises to fit your body's unique needs. The full length, follow along, 30 minute foot pain flare up exercise video is included in the Hurt Foot Fitness Coaching Program.
Mobility exercises
hip circles
internal / external rotation
cat and cow
laying quad stretch
scorpion stretch
supine torso twist
figure 4 stretch
shake out the legs
Range of motion exercises
feet up flex and point
feet up circles
nerve foot flossing – knee to chest flex the foot, knee away from chest point the foot
Foam Rolling / Myofascial release exercises 
Legs on the foam roller cross fiber the calves
legs on the foam roller circle the ankles
Hips on the foam roller massage
Low back release
Lay on the foam roller long ways
Core stabilization on the foam roller
As always, please check with your doctor or physical therapist before trying these exercises or any exercise routine. Honor your body, move mindfully, and modify exercises as needed to meet the care of your body. Enjoy my friends!
Foot Pain Top 3 Exercises. Foot Pain Relief Routine.
You can also access the full length 30 minute foot pain flare up routine video in the Hurt Foot Fitness Coaching Program. This program offers you a constantly growing online library of fitness and exercise videos to help you with foot pain. Its a one time fee for LIFETIME access of great Hurt Foot Fitness content. Join and I will lead you through these helpful movements to make your feet and ankles less painful!
If you like these exercises, please let me know in the comments below. I hope this foot pain flare up routine helps you reduce pain in your life and feel better. If you are looking for a personalized plan to get OUT of pain, achieve results, prevent injury, and kick butt in life, I offer virtual coaching for clients all over the world. I come to YOU and provide customized fitness workouts and health programming to enable you to feel your very best. To book an injury recovery or virtual workout coaching appointment, go HERE or contact : carolinejordanfitness@gmail.com
Have you suffered from foot pain? What is your favorite way to manage pain so that you can feel better again?
Keep those ankles moving! Sending you love my friend.
Caroline
Other things to check out: